LITEM LEXIN LLP being a full services law firm in Delhi, offering one stop legal services to the corporates. The office has been well-established in practice and procedure of the Supreme Court, Delhi High Court, Bombay and Kolkata High Court, lower courts, various tribunals and appellate bodies and also including Attrition and Commercial Court. The office also focuses on regulatory practices, corporate and real estate transactions.
LITEM LEXIN LLP, is one of the leading law firms in India and having its registered office situated at New Delhi and planning to open branch offices at: CALCUTTA, MUMBAI, PATNA
Our firm provide it expedite helps in all legal services in Corporate and Commercial, Mergers & Acquisitions, Dispute Resolution (Litigation & Arbitration), Intellectual Property, Family Disputes, Civil and Criminal etc.
LITEM LEXIN LLP has been set up by Mr. Abhijit Kumar Chattopadhyay who is the Practicing Advocate at Supreme Court of India (since 1989 ). He is the Founder and Managing Partner.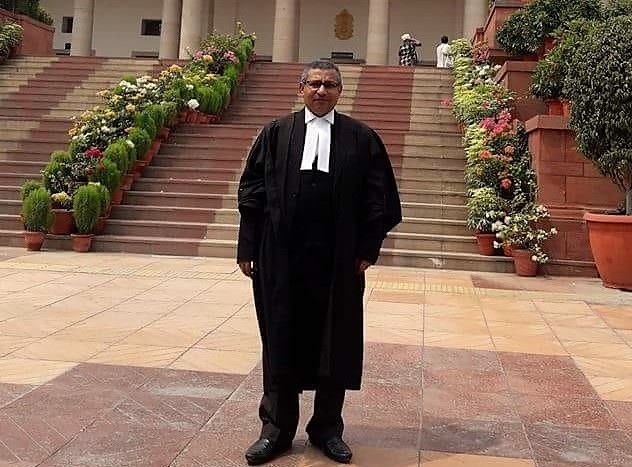 ABHIJIT KUMAR CHATTOPADHYAY
Advocate , SUPREME COURTOF INDIA
Mr. Chattopadhyay Born in Kolkata, in a Bengali  Family. Father was a Civil Engineer. He has join as a Junior to one of the top most Criminal lawyer of Calcutta High Court. Initially he Joined with Mr. Amit Talukdar, Advocate, who subsequently elevated as Judge of Kolkata High Court.
Mr. Chattopadhyay has been in active leading practitioner about Thirty Years in various High Courts as well as District Court in Delhi, Mumbai, Kolkata, Madras, Uttar Pradesh & Gujarat etc. He had been benevolent enough to breed high scores of humors who are now leading lawyers in different fields and Courts in India.  Mr. Chattopadhyay had been instrumental in some of most leading cases of Constitutional / Civil / Criminal / Company Law Tribunal / NCDRC / etc.
Mr. Chattopadhyay is deepest Knowledge in Criminal Laws, Company Matters and insolvency matters. He is an active member of Supreme Court Bar Association and Calcutta High Bar Association and Member Executive Committee of Bar Association of India.  Mr. Chattopadhyay regularly delivers talks on diverse topics and case related to matters on institutional and national forums. He is very popular amongst literates to hear his views on various burning and complex issues of India. He is the One of the Trustee of CitizensRights, A Socio Legal Organisation. 
Supreme Court of India, the highest court of Country is situated in India, along with various other judicial, quasi-judicial and administrative appellate bodies and tribunals. Our office is situated at the center of the city at the vicinity of the Supreme Court of India, Delhi High Court and other appellate bodies.
Family Matters (Divorce, 498A, D.V, Maintenance etc.)
They visit jails to identify the juveniles in adult jails
They represent Children in Juvenile Justice Boards (JJBs)
They work as support person for victims while dealing with the matters of Sexual Assault
They help in rescuing Child Labours and take steps for their rehabilitation
DRT (Debt Recovery Tribunal)
NGT (National Green Tribunal)
RTI (Right to Information)
CAT (Central Administrative Tribunals)
MACT (Motor Accidental Claim Tribunal)
NCDRC (National Consumer Disputes Redressal Commission) including State and District Forum